Charm Bracelet Wraps & Anklets
Sweet crystal beaded triple, double or single wrap bracelets with pearls, charms & embellishments.
Can be made at any length, your choice of charms & crystal beads.
Choose a triple bracelet wrap, a double bracelet wrap, a single bracelet wrap or we can make your design as an anklet.
See example designs & charms available below..
Current Crystal bead choices – Amethyst, Rose Quartz, Moonstone, Turquoise, Garnet, Hematite & Black Onyx
Place your order by contacting us here..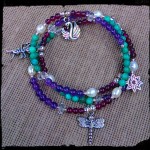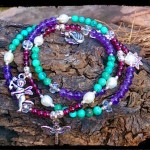 ♥Triple Bracelet Wrap with four charms & pearls $40
♥Double Bracelet Wrap with two charms & Pearls $28
♥Single Bracelet Wrap or Anklet with one charm & Pearls $ 18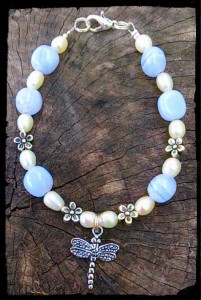 Blue Lace Agate & Pearls Charm Bracelet
Calming, Angels, Purity, Inspiration, Communication
4 – 6mm beads $26 + postage
Simply contact us here to purchase