Girasol Quartz
Girasol Quartz is also known as Moon Opal, White Rose Quartz or White Star Quartz. The star like effect- is due to inclusions of a variety of pink Dumortierite.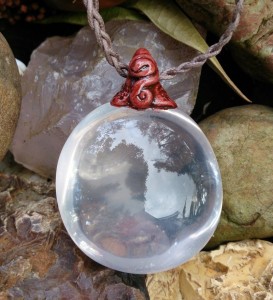 Girasol Quartz is a stone of gentle but powerful energy. It can enhance and mirror feelings. This makes it excellent for visualization, imagination, dreamwork, and guided direction of energy.  A powerful healing stone that works in a strong but gentle way to enhance healing on all levels.
This stunning pendant has been handset in resin and comes with your choice or black or chocolate hand plait. 3.5cm x 4cm
$38 + postage. Simply contact us here to purchase. Pay Pal and Direct Deposit available.
Girasol Quartz is said to be a good tool for energy workers using modalities from Reiki to Healing Touch.
Girasol Quartz also supports those undergoing channelled processes like Light Body and Merkaba Activation as its connection to light and six rayed stars.
Girasol enhances communication skills including freely speaking thoughts you've been holding back. Girasol encourages and enhances creativity in the artistic and practical areas.  Girasol is said to be particularly helpful for metabolic disorders like diabetes and others, and fatigue and chronic fatigue.